atrc_website:heavy_data_backup
Table of Contents
Heavy Data Backup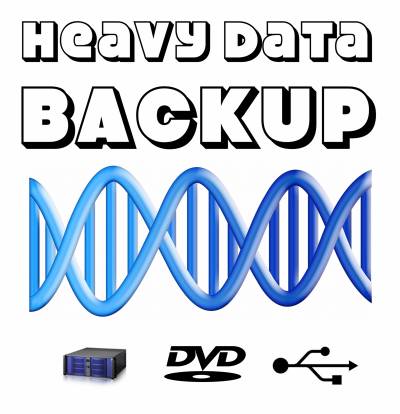 Wordpress Backup services
Protect your site and store. Save every change with real-time backups to our backup servers.
Restore yourself or with the assistance of our experts.
Great for:
WooCommerce stores
News organizations
Membership sites
Online forums
Includes
Real-time backups as you edit
10GB of cloud storage
30-day activity log archive
Unlimited one-click restores from the last 30 days
WooCommerce order and table backups
Redundant cloud backups on our global network
Priority support
Benefits
Protect your revenue stream and content
Restore your site easily.
Fix your site without a developer
Protect Woocommerce order and customer data
Best-in-class support from WordPress experts
Charges :
USD 50 Setup charges for the backup. These are waived currently as an introductory offer for all customers.
For 10 GB of backup space.
USD 1 dollar for the first month.
$5 per month when billed yearly.
For 1 TB ( 1000 GB ) of backup space.
USD 30 per month, billed yearly
Restoration
Self restoration is free. This option can be done by all users.
Extra services for restores
If you want our experts to restore your wordpress and woocommerce website.
The service is available so you do not have to worry about restoring your site.
Charges for level 3 experts : USD 240 per hour.
Charges for level 2 experts : USD 180 per hour.
Charges for level 1 experts : USD 120 per hour.
Assisted restoration service charges might be waived for some customers as a special offer.
---
Data backup for your PC.
For 1 TB ( 1000 GB ) of backup space.
USD 30 per month, billed yearly
Backup of files for Linux, Android, Mac OS and Windows OS systems.
---
Backup for Linux machines and servers.
For 1 TB ( 1000 GB ) of backup space.
USD 30 per month, billed yearly
Veeam Backup
Seamlessly tier your Veeam backups into our Cloud Servers. No interruptions to your workflow as all backup jobs and restores occur directly within Veeam Backup & Replication.
Server Backup
Servers are complicated, backing them up doesn't need to be. Using our specialized software you now have a powerful backup solution that is simple to use, feature-rich, and affordable.
NAS Backup
Using native integrations from Synology, QNAP, TrueNAS and more, you can easily back up and sync your NAS data to our Cloud Storage.
Computer Backup
Easily protect your business data through a centrally managed admin. Unlimited, secure, off-site backup for your business. Extended Version History: Retain files versions for one year or forever.
---
Quantity discounts available for wholesalers, resellers and buyers.
atrc_website/heavy_data_backup.txt · Last modified: 2023/01/24 22:05 by wikiadmin
---